One-Pan Chicken Fajita with Cannabis
If you're looking for a tasty, quick and delicious Mexican-inspired recipe then why not try this One-Pan Chicken Fajita with Cannabis?
Who wants to spend hours in the kitchen just to get a little weed edible in?
Well.. some of us do (me included) BUT when I've had a long day, or I'm tired and I just want my fix, I don't want to spend forever in my kitchen.
I want my weed edibles, and I want them NOW!
I am always on the hunt for tasty, fresh, delicious ways to incorporate CBD and THC into meals, and this recipe is no exception.
Ingredients Needed
If you're someone who likes cooking Mexican or Latin dishes regularly, then you may have most of the ingredients at home.
If not this will be a quick outing to the grocery store, and you'll have everything you need in 15 minutes tops:
Bell Peppers
Onions
Olive Oil
Chicken Breast OR Pre-Cooked Whole Chicken
Cannabis Butter
Taco Seasoning (all in one pack)
Or if you prefer, check out the recipe to put in your own spice blend
Best served with Cannabis Tequila or delicious and refreshing Margarita-Jalapeno CBD Cocktail Mixers!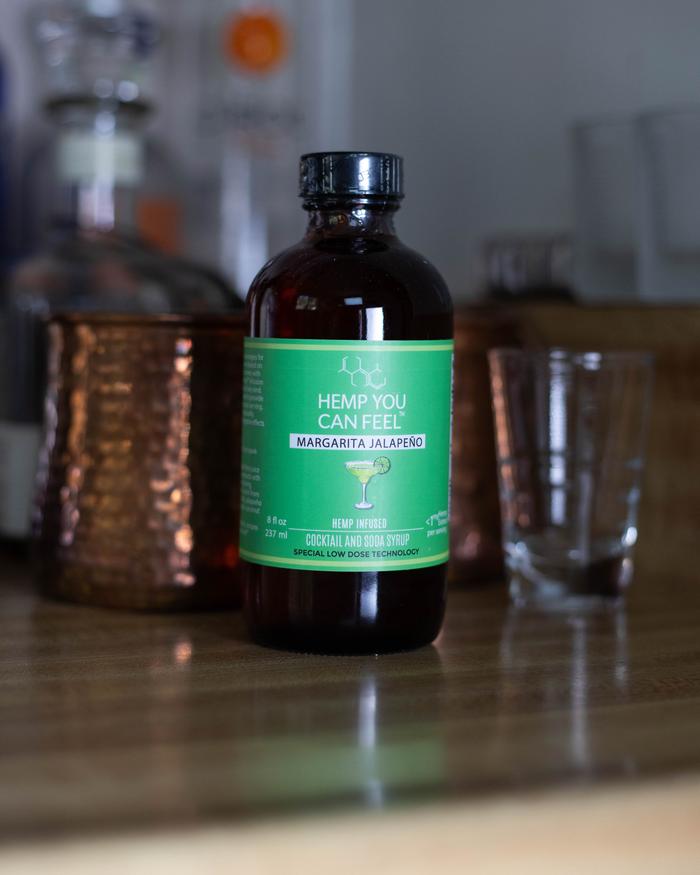 You can use any healthy ingredients that you wish like cilantro, avocado, mango salsa, etc but for today we're keeping it simple.
One-Pan Chicken Fajita with Cannabis Recipe
Servings: 4 people
Author: Steph Van De Ven
Cost: 20+
Equipment
Cookie Sheet

Parchment Paper

Sharp knife

Cutting Board

Small bowl for spices.
Ingredients
1

pkg

torillas

corn or flour, you choose

1

green pepper

sliced into thin strips

1

red pepper

sliced into thin strips

1/2

onion

white, cut into thin strips

4

tbsp

Cannabis butter

1

whole chicken breast OR 1 cup fully cooked whole chicken from the grocery store, shredded and set aside.
SPICES
1/4

tsp

chilli powder

1/4

tsp

garlic powder

1/4

tsp

paprika

1/4

tsp

cumin

1/4

tsp

salt

1/4

tsp

ground black pepper

1/4

tsp

cayenne pepper

*optional*
Instructions
Preheat the oven to 400 F

In the meantime, slice up all of your veggies. Set aside.

If you're using a whole cooked chicken, use two forks and a bowl. and shred up the chicken to equal one cup. Set aside and cover.

If you're using fresh and raw chicken breast, make sure it's dethawed fully.

Using a small bowl, mix up all of your spices until combined. Set aside.

Using a large sheet of parchment paper, place your veggie mixture in the middle of the paper. Make sure there is more than enough parchment on either side, because we're going to wrap it up like a packet.

Next, place your fresh chicken breast on top ( not your fully cooked chicken as it will dry out) and season both sides with your spice mixture. Add in the cannabis butter.

Fold the edges of the parchment paper widthwise 2-3 times then twist the ends until fully closed.

Fold it all up into a packet making sure there are NO open parts.

NOTE: If you opted to use cooked and shredded chicken, you'll just be packing up the veggies, sprinkling the spices over top and adding cannabutter and baking.

Bake for about 20-25 minutes.

Using your choice of tortilla, wrap everything up, add in sour cream or salsa if you like, and call it a day! Enjoy!
If you're looking to up-level your canna-cooking game, you may want to start here.
For more recipes like this one, check out our recipe index here.
Share our post and comment below! We'd love to hear from you.
As always, happy canna-cooking!